Arrgh Mateys!  Ahoy!
There are so many cute pirate party ideas out there these days!  When my son was 3, we had a pirate party!  Everything was personalized for all the little pirates & we had a carnival style party complete with games, photo ops, treasure hunts, & more.   In the next couple of days, I will be posting our full party plan.  It was a blast! Here are some of my favorite pirate party supplies.
Since my son's party, I realized a lot of what I did was really quite doable for most people.  They either didn't have the time or resources to know how to pull it off.  So, I started creating those hand made details for the masses!
Most of the fun has been creating the lifestyle images on our photo shoots to showcase how you can use these personalized party supplies to make the most of your little one's birthday!  Below are some of our pictures from our photo shoot to get you inspired.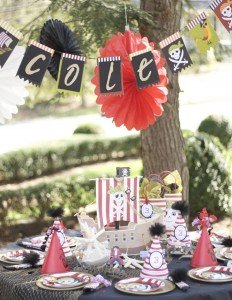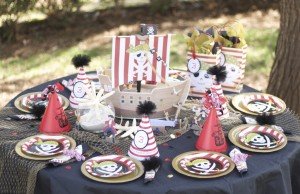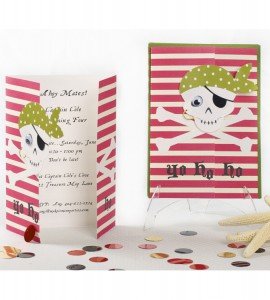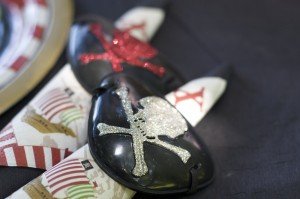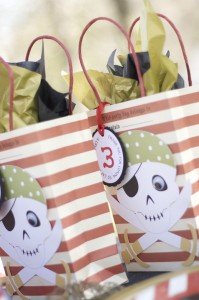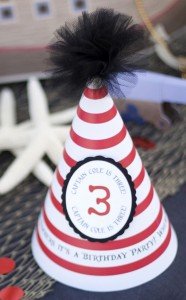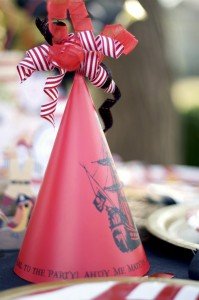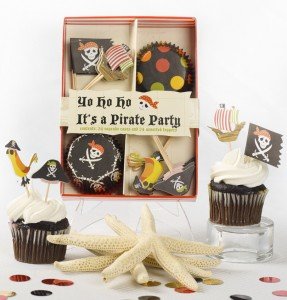 Do you have some great ideas for a pirate party?  Share them with us!  Comment below and let our readers get inspired by you!  Download some pirate party music & get to planning!
If you have recently given a pirate party and would like your event to be featured on our site, contact us at amy@amyspartyideas.com and send us your photos and details!